Schedule an Appointment for Renal Care Services
Welcome to Ocala Kidney Group
As a new patient to Ocala Kidney Group, we want your first visit to be as comfortable and convenient as possible. Please complete these forms and bring them with you on the day of your appointment, along with your insurance cards, photo id or other valid form of identification. Also bring all medications you are taking, including vitamins and herbal supplements in their original containers and a list of medication allergies. We ask that you arrive at least 30 minutes prior to your appointment time, so we can review your information and answer any questions that you may have.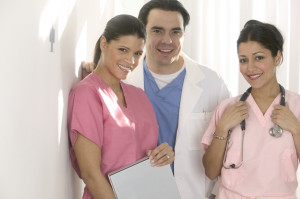 We accept Medicare and Medicaid as well as most other major insurance plans; however, to ensure we are in network with your plan, please contact your insurance company for plan details. We will file all insurance claims and you will be responsible for any out of network charges, co-pays or deductibles that apply on the day of service. The initial office visit will cost approximately $265.00, which will be billed to your insurance company and any additional procedures will be billed to your insurance separately. If you are uninsured, please call our office to inquire about payment arrangements or you will be responsible for all charges on the day of service. We accept cash, checks and credit cards for payment. Your co-payment is due at the time of service.
If you need to cancel or reschedule your appointment, please contact us at least 48 hours in advance, so that we can accommodate other patients.
We look forward to meeting you. If you have any questions or concerns regarding your visit, please do not hesitate to contact our office.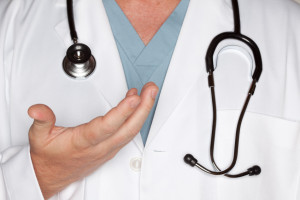 The following information is provided to answers some of the most common questions concerning your care at Ocala Kidney Group. Please call our office at (352) 622-4231 if you have any additional questions.
Please have all your records sent/faxed to our office. These should include all lab results, diagnostic studies, referring physician notes, current medication list and insurance information. We recommend that you download and complete the new patient packet from our website.
When you arrive for your appointment, please be sure to sign in with the receptionist and advise her of any address or insurance changes. Wheelchairs are available for patients who need assistance.
We are in network with most major insurance plans; however, you should ensure with your insurance company and our office that we are part of your network and if an authorization is required for this visit. If we are an out-of-network provider with your plan, we will file the claim for you and you will be responsible for any unpaid balances.
Office hours are from 8:00 a.m. to 5:00 p.m. Monday through Friday. We make every effort to see our patients in a timely manner and ask that you be on time for your appointment. If you are unable to keep your appointment, please call our office 24 hours in advance to reschedule. Occasionally, our physicians will have an emergency that may require us to reschedule your appointment. In such cases, we will do our best to notify you and reschedule your appointment accordingly.
Our answering service handles all calls made to the office after hours, holidays and weekends. The answering service will forward your message to the physician on call who will return the call as soon as possible. Please keep a current list of all medications that your are taking as well as your pharmacy's phone number to provide to the physician who returns your call.
Please call during office hours for prescriptions, medical questions and appointments. Prescription refills will be forwarded to your pharmacy within 48 hours. If you are calling about a medical question, your nurse will return your call as soon as possible.
Our physicians care for patients at Advent Health Ocala, Ocala Regional Medical Center and West Marion Community Hospital.